Windley
Expansion required

This article is too short to provide more than rudimentary information about the subject. You can help Witcher Wiki by expanding it.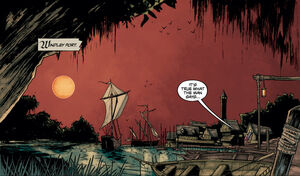 Windley (Polish: Wiaterna) is the name of a town and a port in Emblonia, located upon the backwater of the Pontar River.
River travel from Windley to Novigrad takes about 3 to 4 days.