The Witcher wiki now has a light themed alternative for the wiki skin. To check it out, go to Special:Preferences, then choose the "Appearance" tab and click on the radio button next to "Hydra".
As part of the Unified Community Platform project, your wiki will be migrated to the new platform in the next few weeks. Read more here.
Tretogor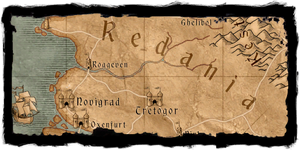 Tretogor is the capital of Redania; king Vizimir kept a manor there. Built on an elven foundation, Tretogor lies about three hundred miles east of Oxenfurt and three days from Anchor by horse.