The Witcher wiki now has a light themed alternative for the wiki skin. To check it out, go to Special:Preferences, then choose the "Appearance" tab and click on the radio button next to "Hydra".
Sven (Manfred's son)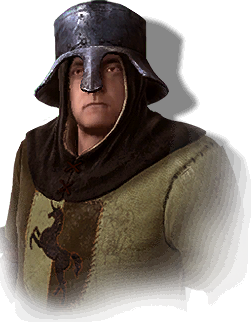 Sven is a secondary character in The Witcher 2: Assassins of Kings, and Manfred's son.
Fate would have it that a youth named Sven was to represent his unit in a duel with the famous Butcher of Cidaris. Since Sven's heart was full of valor, he was not about to back down, though the chances were slim that he would survive the fight with his empty head still attached to his shoulders. I will tell you soon how the story ended.
If Sven survives in the arena during the quest The Butcher of Cidaris:

Fighting side by side, Geralt and Sven emerged from the duel victorious, defeating two exquisite swordsmen. In recognition of the youth's valor and skills, King Henselt knighted him, and Geralt gained several valuable allies in the Kaedweni camp.
If Sven dies in the arena during the quest The Butcher of Cidaris:

Geralt and Sven fought side by side, yet the youth was no match for their opponents. Only the witcher left the arena alive.