Polycarp of Rinde
Expansion required

This article is too short to provide more than rudimentary information about the subject. You can help Witcher Wiki by expanding it.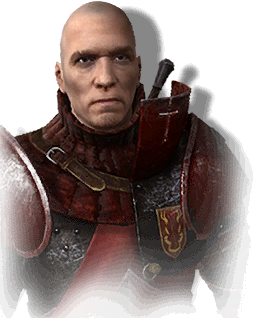 Polycarp of Rinde is a secondary character in The Witcher 2: Assassins of Kings. He is a merchant of the Order stationed in their camp.
Despite the favors Geralt had done the Order, half-brother Polycarp of Rinde, the master at arms, was not exceptionally cordial. It was also difficult to convince him to allow the witcher to use the stock of the Order's armory.