The Witcher wiki now has a light themed alternative for the wiki skin. To check it out, go to Special:Preferences, then choose the "Appearance" tab and click on the radio button next to "Hydra".
As part of the Unified Community Platform project, your wiki will be migrated to the new platform in the next few weeks. Read more here.
Sir Papebrock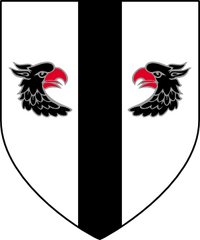 Papebrock is a human knight from Temeria. The Papebrock family coat of arms consists of black pole flanked by two griffin heads. He and Dandelion met once.
Brigida Papebrock, a relative appears in The Witcher 2: Assassins of Kings Enhanced Edition.