The Witcher wiki now has a light themed alternative for the wiki skin. To check it out, go to Special:Preferences, then choose the "Appearance" tab and click on the radio button next to "Hydra".
Inspired by The Witcher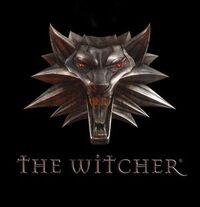 Inspired by The Witcher is a CD with additional music inspired by The Witcher computer game and Andrzej Sapkowski's Witcher series. It is sold separately and available with some international editions of the game. It is also included in The Witcher: Enhanced Edition.
see also The Witcher soundtrack
| No | Name | Artist | Length |
| --- | --- | --- | --- |
| 01 | Tales of the Witcher | Adam Skorupa | 2:38 |
| 02 | Born Again | Rootwater | 4:39 |
| 03 | Throw the Stone | Jesus Chrysler Suicide | 5:34 |
| 04 | Sword of the Witcher | Vader | 3:36 |
| 05 | Tarot | Lady Aarp | 4:19 |
| 06 | Hallowed Be Thy Name | Habakuk | 4:16 |
| 07 | Sapphire Waters | Village Kollektiv | 4:26 |
| 08 | Skellige | Duan | 4:21 |
| 09 | Sou-au | Me Myself and I | 4:29 |
| 10 | Bring to the Boil | Beltaine | 4:36 |
| 11 | Sentinels of Brokilon | Rimead | 7:18 |
| 12 | The Witcher theme | Believe | 2:13 |
| 13 | Running Away | Skowyt | 2:54 |
| 14 | They Want to Suck | Lal | 3:13 |
| 15 | Trial of the Herbs | Marcin Przybyłowicz | 3:03 |