The Witcher wiki now has a light themed alternative for the wiki skin. To check it out, go to Special:Preferences, then choose the "Appearance" tab and click on the radio button next to "Hydra".
As part of the Unified Community Platform project, your wiki will be migrated to the new platform in the next few weeks. Read more here.
Harpy lair
Expansion required

This article is too short to provide more than rudimentary information about the subject. You can help Witcher Wiki by expanding it.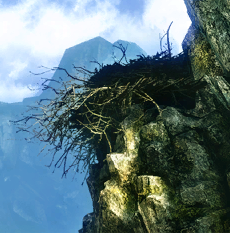 The harpy lair is located past the old quarry outside of Vergen. To gain access to it, Geralt must obtain a key from Cecil Burdon during the quest Hunting Magic. This is the lair of many celeano harpies and of a harpy queen.
There are four nests outside the lair, in the quarry, and the other three are beyond the locked gate. You need to destroy them with Harpy traps in order to fulfill The Harpy Contract. Inside the lair, there is a strange stone mechanism which allows Geralt to view the contents of dream crystals.
In this place you can also find the Kaedweni leather armor on two Kaedweni soldiers' corpses that lie here.