The Witcher wiki now has a light themed alternative for the wiki skin. To check it out, go to Special:Preferences, then choose the "Appearance" tab and click on the radio button next to "Hydra".
Carreras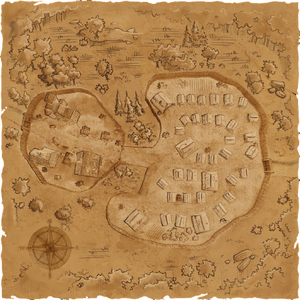 Carreras is a city and fort in Temeria near the foothills of Mahakam. The Ismena flows nearby to the north. The town lies roughly equidistant from Vizima, Maribor and Ellander.
The module "Deception" is set in the town of Carreas, a spelling based on the game map which has quite a few inaccuracies. It's also rather a fenced village or small burgwall than city mentioned in novels.